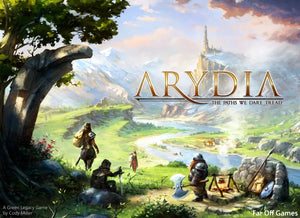 Arydia: The Paths We Dare Tread
Save on shipping costs by backing this Kickstarter through House Rules!
This deposit grants you access to the pledge manager. Those who place the deposit before the pledge manager closes will be contacted regarding their options. Deposit will be credited towards the full price of the final purchase which will be based on pledge level. 
An open world, campaign based, cooperative fantasy role playing board game for 1-4 players. All miniatures come Pre-Painted!
Link to the crowdfunding page: Arydia: The Paths We Dare Tread
---
We Also Recommend